Professional Service practices for sale with Network Infinity
FINANCIAL SECTOR
CURRENT OPPORTUNITIES
Accountancy firm located in Brisbane QLD - Gross revenue $406 000 P.A
* Single equity holder.
* Business established for 17 years.
* Diverse range of clients ranging from companies, business & personal.
.
* Customer base can be purchased separately
* Full Service Accounting and Tax Practice
* Year on Year Growth on Number of Clients & Revenue Sales
* Great opportunity to expand an existing practice
* Strong client database
* Solid foundation for initial business.
Current Buyer's Looking for
Brisbane Buyer Looking for Financial Planning Practice:
* Client Base $200 000 - $300 000 Recurring Fee/Trail Revenue
* Client Base Investment & Risk Predominantly Investment though.
* Ideally 50-80 Clients.
Buyer Looking to purchase Financial Planning practice immediately
Brisbane Buyer Looking for Accountancy Practice:
* Ideally $500 K - $700 K P.A Fee Income Revenue
* With a client Base that has a good mix of client fees i.e business, trusts, partnerships, sole traders, SMSF, & individuals
* Clients to be predominantly geographically located in the Brisbane Metropolitan area
Buyer looking to purchase now
Funds in place, no finance needed
Sunshine Coast Looking for Financial Planning Practice:
Financial Planning- Buyer looking to purchase Financial Planning Practice* Small book of clients 60 K - 80 K P.A Recurring Fee/Trail Revenue
* Client Base Investment & Risk
* Ideally 90-120 Clients
* Funds are in place to purchase. Cash Purchase.
Sunshine Coast Looking for Financial Planning Practice:
Financial Planning - Buyer Looking to purchase Financial Planning Practice
* Client Base $90 K - 110 K P.A Recurring Fee Revenue
* Investment only preferred
* Client base needs to be very neat & tidy
* Ideally Number of clients 50-70
Gold Coast Looking for Accountancy Practice:
Gold Coast Financial planning & accountancy practice looking to purchase an Accountancy practice
* Ideally looking for $300 K - $400 K P.A Fee Income Revenue
* With a client base that has a good mix of clients i.e Individuals, Business, trusts SMSF, Partnerships, Sole Traders.
* Would prefer at least 15% if clients that are individuals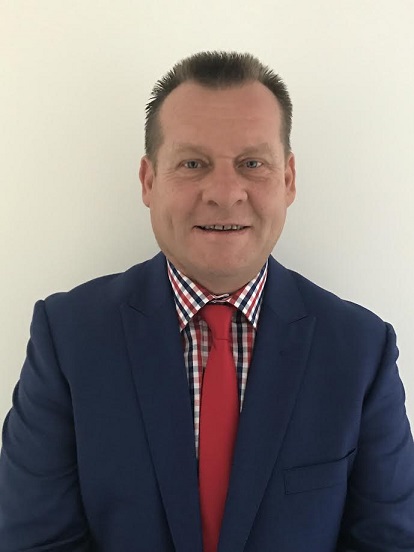 Colin Kruger - Network Infinity Advantage QLD
One of the most frequently asked questions by financial planners & financial planning practice owners for buying or selling a practice is –
"Will business valuations reduce over time"
The reason for this question is mainly due to the impact of the FOFA reforms, My Super, the increased education standards that will need to be met, potential changes to the grandfathering rules & changes to the life insurance industry & remuneration in risk business.
Will this have an effect on business values in the future?
As it is a very difficult question to answer, I can provide you with my personal opinion which is I believe is no, my opinion is that business valuations & business sale prices will remain steady, particularly over the next 12 – 24 months, looking further ahead however it would be difficult to offer an insightful opinion with any real certainty.
In recent years business valuations & business sales values have fallen as a result of FOFA & more recent life insurance reforms. However we believe with these changes that have already occurred & changes that are about to occur in the future, the majority of buyers out there are already reasonably well educated & capable to absorb these changes.
Whilst there have been several changes in the industry in recent years & further changes to come, we believe the financial planning industry as a whole is a valuable and necessary part of the foreseeable future.
Last calender year 2017 & for early 2018 was defiantly a period of increased transaction activity for business sales compared to years 2016,2015 & 2014.
We expect this to continue & will be a reasonable level of activity in business sales in the remaining part of 2018 & for 2019.
A financial planning practice is generally a very valuable asset for most practice owners, yet most of these owners do not know the true value of their business and do not prepare the business to optimize the value of this asset.
Being underprepared, or having the lack of knowledge in selling a business most often equates to poor results.
Network Infinity helps financial planners & financial planning practices to achieve their acquisition, growth & exit goals through business brokers.
FINANCIAL PLANNING PRACTICES, ACCOUNTING PRACTICES, GENERAL INSURANCE PRACTICES AND MORTGAGE/FINANCE BROKER PRACTICES
We are licensed and professional business agents who work with people such as yourself to achieve your desired results. We can assist in the succession planning stages through to acquisition, consulting, mergers, growth strategies and exit strategies including the sale of your business in part or whole.
Colin Kruger is a specialist in the financial planning & financial services sector with a solid understanding of the industry.
Having experience for over 25 years owning and operating his own successful financial planning firm, Colin then made the choice to sell his practice to focus on helping others achieve their goals through business brokering and consulting within the sector.
Colin joined the Network Infinity group, a team of professional business brokers who work closely together in order to find the right fit for your business and needs, the agents work together to benefit from working as a team to help achieve their targets.
Our representatives have not only been a financial planner, they have run and owned their own financial planning practice for many years. They do not simply just understand the financial planning industry, they have lived and breathed it.
Our deep industry expertise and extensive database of buyers put us in an outstanding position to advise our clients seeking to sell their entire business, part of their business or merge their business.
ABOUT NETWORK INFINITY ADVANTAGE, QLD BUSINESS BROKER - FINANCIAL PLANNING
COLIN KRUGER - LICENSED BUSINESS BROKER QLD
Colin Kruger is Queensland based and specialises in the financial services sector through business brokering, Colin is the owner and director of Network Infinity Advantage Qld part of the Australia wide Network Infinity group.
He is well equipped to help financial planners and financial planning practices in the business brokering services that we provide, as he has worked, lived and breathed financial planning for 25 years. From Feb 1991 to Feb 2016 (25 years) Colin was the owner and director of a successful financial planning practice that was based in Brisbane Qld. Throughout this time as a financial planner, Colin had witnessed a tremendous amount of change in the industry. Most of which was for the better. The industry is currently going through some changes as we speak and will continue to evolve and change as time goes on.
We believe if you are going to help clients professionally in the financial services industry (financial planners and financial planning practices) with business brokering you must have more than a sound understanding of the industry, you must have a cultural understanding of the financial planning industry to be able to communicate and highlight all the positive factors when representing a business opportunity that is on the market.
Some of these attributes are highlighted in situations such as
- When liaising and consulting with financial planners or financial planning practices in preparing to go to market, it can take some time to prepare the business to be an attractive opportunity for many reasons.
- Full practice sales (that someone or several people have spent many years working hard to develop, build and grow).
- Partial practice sales – to sell off a portion of their client base.
- Business Valuations.
- Acquisitions, growth and exit strategies.
- Present you with business opportunities that are available to purchase.
- Guidance and advice on purchasing a practice or a book of clients.
- Assistance in establishing your own practice via acquisition.
It is important that the broker has knowledge in areas such as business structures, what market the financial planner or financial planning practice works in and provides advice in, current legislation and future legislation and how that will affect the industry moving forward. A strong understanding of compliance is also very important within this particular industry together with a solid understanding of the buyers and sellers licenses that they fall under.
This is really a highly regulated and specialised industry, and it is critical you engage the services of a qualified and knowledgeable person to avoid the risk of providing false or misleading information, while at the same time safeguarding your business from being exposed to the wrong audience where information can be passed on that may be detrimental to the health of your business.
We deal with practices of all sizes and we will cater to the needs of all our clients to the best of our abilities, whether large or small.
Colin can help you whether you are looking to buy or sell within the financial sector regardless of size.
From practices earning $2,000 to $2,000,000, Colin will provide you with the necessary knowledge and professional assistance throughout your journey.